Are you considering investing in cryptocurrency? It can be a daunting task to navigate the world of crypto, especially with so many options available. But don't worry, we've got you covered with some tips, ideas, and a guide on how to buy cryptocurrency.
Best Cryptocurrency to Invest In
Let's start with the most important question, what cryptocurrency should you invest in? While there is no one-size-fits-all answer to this question, there are a few popular options that are worth considering.
Bitcoin (BTC)
Bitcoin is undoubtedly the most popular cryptocurrency in the market. It was the first decentralized cryptocurrency to be created and remains the largest cryptocurrency by market cap. If you're looking for a stable investment option in the cryptocurrency market, Bitcoin is a good choice. However, it's important to note that Bitcoin's price can be volatile, so invest wisely.
Ethereum (ETH)
Ethereum is the second-largest cryptocurrency in the market and has gained a lot of popularity in recent years. It's also the foundation for several decentralized applications, making it a tech-savvy investment option. Ethereum's price has also been performing well recently, so it might be worth investing in if you're looking to diversify your portfolio.
Cardano (ADA)
Cardano is a relatively new cryptocurrency, but it has quickly gained traction in the market. It's known for its strong community and smart contracts feature, which allows you to execute complex financial transactions automatically. Cardano has been performing well in the market and is definitely worth considering when looking for a cryptocurrency to invest in.
How to Buy Cryptocurrency
Now that you know which cryptocurrency to invest in, the next step is to buy it. Here's a step-by-step guide on how to buy cryptocurrency.
Step 1: Choose a Cryptocurrency Exchange
The first step to buying cryptocurrency is to choose a cryptocurrency exchange. There are several exchanges available, so make sure to do your research and choose a reputable one.
Step 2: Create an Account
Once you've chosen your exchange, create an account and verify your identity. This will involve providing your personal details and a form of government-issued ID.
Step 3: Add Funds to Your Account
After verifying your identity, add funds to your account using a bank transfer or credit card payment. Make sure to check the fees involved in adding funds to your account and choose the most cost-effective option.
Step 4: Buy Cryptocurrency
Once your account is funded, you can start buying cryptocurrency. Choose the cryptocurrency you want to buy and the amount you want to purchase. You can also choose to use a limit order or a market order, depending on your investment strategy.
Tips for Investing in Cryptocurrency
Investing in cryptocurrency can be risky, but it can also be rewarding if done correctly. Here are some tips to keep in mind when investing in cryptocurrency.
Tip 1: Diversify your Portfolio
Investing in cryptocurrency is similar to investing in the stock market – it's important to diversify your portfolio. Investing in multiple cryptocurrencies can help reduce your overall risk and increase your chances of success.
Tip 2: Do Your Research
Make sure to do your research before investing in any cryptocurrency. Look at the project's whitepaper, read their website, and follow their social media channels to get a better understanding of their goals and values.
Tip 3: Invest Only What You Can Afford to Lose
Cryptocurrency is known for being volatile, so it's important to only invest what you can afford to lose. Don't invest your life savings into cryptocurrency and make sure to have a diversified investment portfolio.
Tip 4: Stay Up-to-Date with Market Trends
Keep an eye on market trends and news related to the cryptocurrency industry. This can help you make informed investment decisions and stay ahead of the game.
Conclusion
Investing in cryptocurrency can be a worthwhile venture if done correctly. Make sure to choose the right cryptocurrency, use a reputable exchange, diversify your portfolio, and stay informed about market trends. With these tips in mind, you can start your journey into the exciting world of cryptocurrency investing.
If you are looking for How to Buy Cryptocurrency? | The Ultimate Guide you've came to the right web. We have 7 Images about How to Buy Cryptocurrency? | The Ultimate Guide like How to Buy Cryptocurrency? | The Ultimate Guide, Crypto Investing in Middle East: Top 5 Coins Crypto Investors Should Know and also 9 Best Crypto to invest in 2021 • Asia Forex Mentor. Here you go:
How To Buy Cryptocurrency? | The Ultimate Guide
www.theedgesearch.com
cryptocurrency
What Cryptocurrency To Invest In 2021 – Crypto Investing In Middle East
makalah2fre.blogspot.com
cryptocurrency investors coins cryptos
Best Cryptocurrency To Invest In | Should I Invest In Bitcoin Now
www.cryptoknowmics.com
cryptocurrency invest bitcoin crypto should
You Have More Choice Now To Invest In Crypto Assets | By Faisal Khan
medium.com
exchanges invest btc bitcoins cryptocurrency kurs tries 40k breaks kursverlauf beginn autobot coinspectator documentaries freebitco bitcoinist chartattack
Best Crypto To Invest In – Piggy Bank Coins
piggybankcoins.com
piggy
9 Best Crypto To Invest In 2021 • Asia Forex Mentor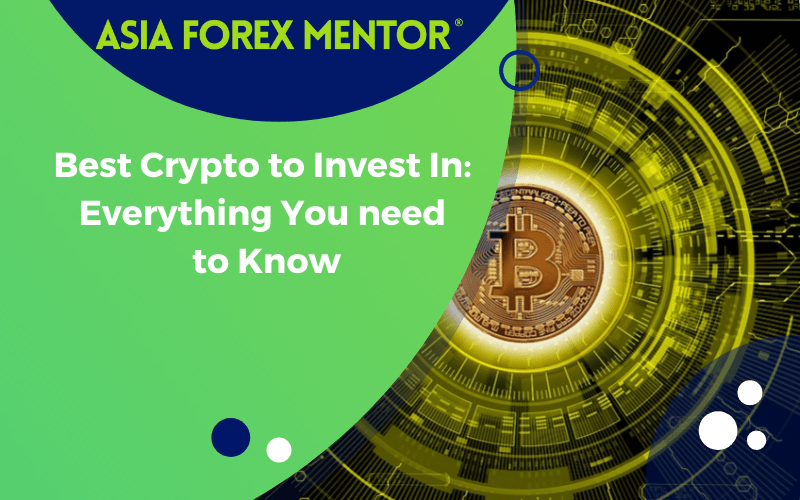 www.asiaforexmentor.com
invest
Crypto Investing In Middle East: Top 5 Coins Crypto Investors Should Know
blog.fasset.com
crypto fasset investors should satoshi
What cryptocurrency to invest in 2021. How to buy cryptocurrency?. Best cryptocurrency to invest in