Passive income is an income that requires little to no effort to maintain. It can come in many forms, such as dividends from stocks, rental income from real estate, or even a side gig that generates consistent income. In this article, we will explore some of the best passive income ideas and how you can start earning without the need for constant hard work.
Franchises are a great way to invest and generate passive income. There are many franchises available on the market, each with its advantages and disadvantages. To determine which franchise is the best fit for your situation, consider your budget, experience, and personal preferences. Some of the best franchises to own for passive income include:
– McDonald's
– Dunkin'
– 7-Eleven
– UPS Store
– Anytime Fitness
– Jiffy Lube
– Great Clips
Each franchise has its unique advantages, such as brand recognition, marketing support, and established processes, making them more accessible to new investors with little experience in the industry. Franchise fees, however, can be hefty, and franchisees are often required to sign long-term contracts with strict terms and conditions.
One of the easiest ways to earn passive income is by investing in dividend-paying stocks. Companies that pay dividends usually distribute a portion of their earnings to shareholders quarterly, providing a steady stream of passive income. To generate consistent returns, consider investing in blue-chip companies with a long history of paying dividends, such as:
– Johnson & Johnson
– Coca-Cola
– Procter & Gamble
– IBM
– Walmart
Dividend stocks, however, are not without risks. Market volatility can cause stock prices to plummet or lead to a reduction in dividend payments, thereby reducing your passive income.
Real estate is another excellent way to generate passive income. Rental income from residential or commercial properties provides a steady stream of cash flow, making it a popular alternative investment option. To start earning passive income from real estate, you can consider one of the following strategies:
– Rental property investment: Buy a property and rent it out to tenants. Ensure that the rent covers your expenses and generates a profit.
– REITs: Invest in real estate investment trusts, which are companies that own and operate income-generating real estate properties.
– Crowdfunding: Invest in real estate projects through crowdfunding platforms that pool investment funds to finance real estate deals.
Real estate investments, however, require significant upfront capital and carry risks such as tenant defaults and market changes.
Another way to earn passive income is by monetizing a blog or website. If you have a particular interest or expertise in a particular subject, you can create a blog or website and monetize it through advertising, affiliate marketing, or selling digital products. To start earning passive income from your blog or website, consider the following tips:
– Choose a niche that you're passionate about and has commercial potential
– Use search engine optimization (SEO) to optimize your website for search engines
– Create high-quality content that meets the needs of your audience
– Build an email list and use it to nurture your relationship with your audience
– Promote your blog or website on social media to expand your reach
Monetizing a blog or website requires time, effort, and patience. It can take months or even years before you start seeing significant returns.
In conclusion, generating passive income can be a great way to achieve financial freedom and reduce your dependence on a 9-5 job. By investing in the right assets or starting a side business that generates passive income, you can create an additional stream of income that allows you to live life on your terms.
If you are searching about 32 Best Passive Income Ideas for 2022 you've visit to the right page. We have 7 Images about 32 Best Passive Income Ideas for 2022 like Passive Income: The Benefits Of Having It – Entrepreneur Rich Guide, The Best Franchises for Passive Income: 7 Examples – RLT Finance and also Best Franchises To Own For Passive Income. Read more:
32 Best Passive Income Ideas For 2022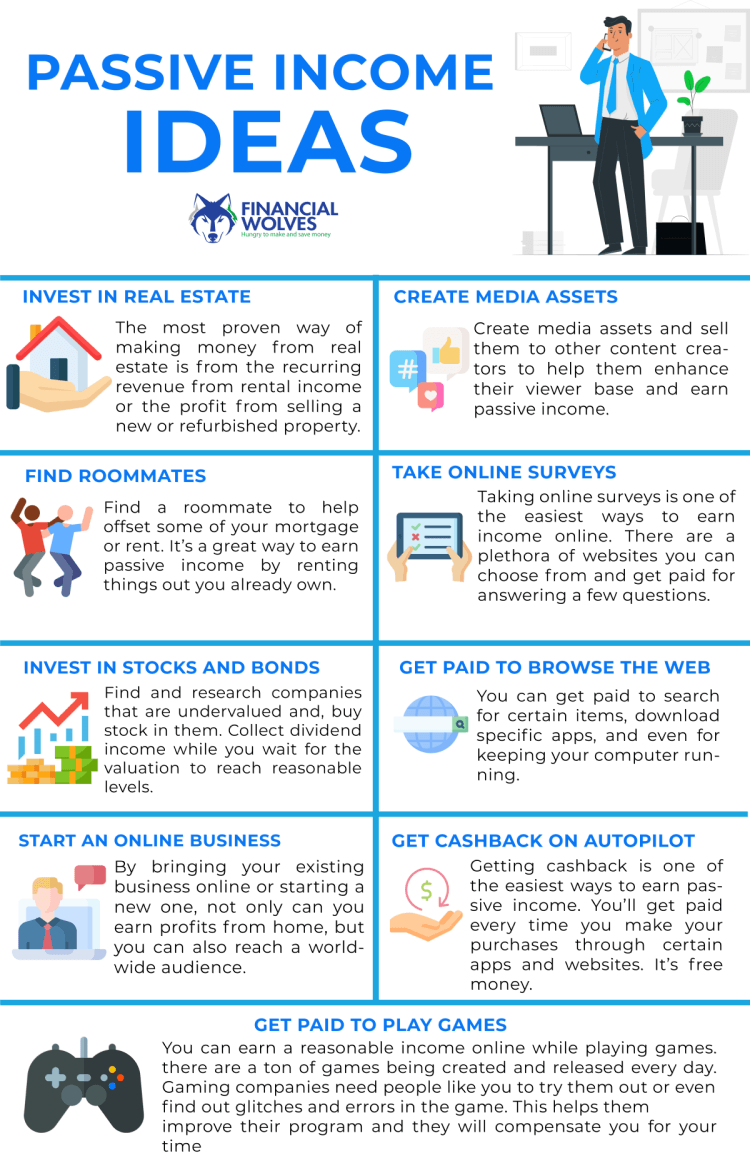 financialwolves.com
passive income 2021 job compared comparison there but
Best Franchises To Own For Passive Income
bdteletalk.com
Passive Income: The Benefits Of Having It – Entrepreneur Rich Guide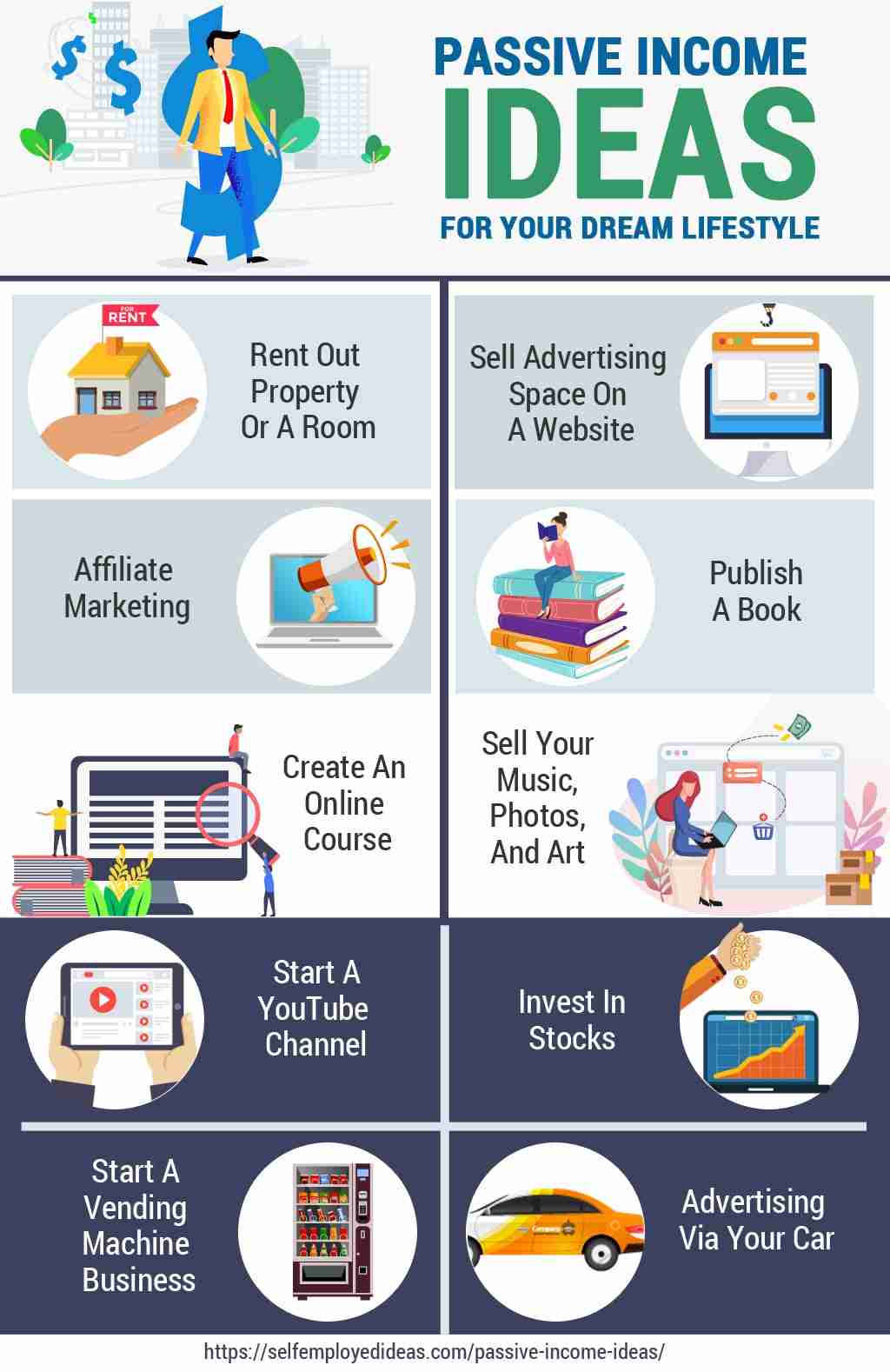 entrepreneurrichguide.wordpress.com
passive
Top 50 Best Passive Income Ideas | Jothaan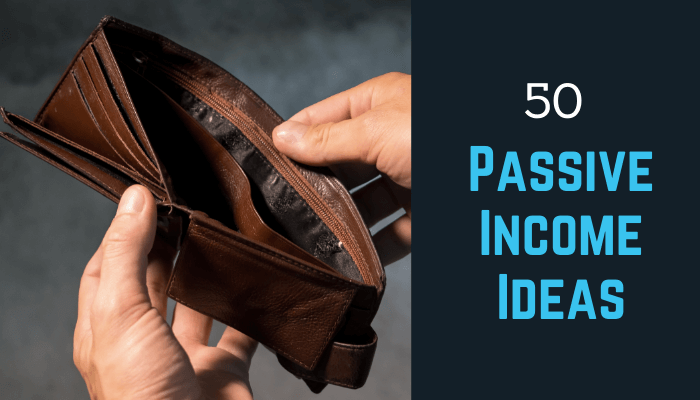 jothaan.com
The Best Franchises For Passive Income: 7 Examples – RLT Finance
roadlesstraveledfinance.com
franchises passive
The Best Franchises For Passive Income: 7 Examples – RLT Finance
roadlesstraveledfinance.com
franchises examples
Top Ten Passive Income Ideas One Needs To Know
yourpassiveincomes.com
income producing frugal
32 best passive income ideas for 2022. Franchises passive. Passive income 2021 job compared comparison there but