Are you looking to upgrade your computer? Or maybe to build a custom PC from scratch? Look no further than PC World for the latest components and upgrades! Check out these must-have items:
PC Components Explained: How to Pick the Best Components for Your PC
Looking to build your own custom PC but not sure where to start? It can be overwhelming to choose the right components, but fear not! We've got you covered with a breakdown of the most important components:
The CPU:
The brain of your PC, the CPU (central processing unit) is responsible for running all your programs and applications. When choosing a CPU, consider the number of cores, clock speed, and cache size. Intel and AMD are the two major CPU manufacturers, so compare and contrast their offerings to find the right one for you.
The GPU:
The graphics processing unit (GPU) is responsible for rendering images and videos. If you're using your PC for gaming, video editing or graphic design, a powerful GPU is a must. Nvidia and ATI are the two main GPU manufacturers.
RAM:
Your computer's random access memory (RAM) stores data temporarily while your PC is running. More RAM can help improve the speed and performance of your computer. Look for a higher frequency and lower latency to ensure optimal performance.
Storage:
Your computer's storage is where all your files, photos, documents and programs are stored. The two types of storage options are solid-state drives (SSD) and hard disk drives (HDD). SSDs are generally faster and more expensive, while HDDs offer more storage space for a lower price.
Motherboard:
The foundation of your PC, the motherboard connects all the components together. Make sure the motherboard you choose is compatible with your chosen CPU, GPU and RAM, and has enough ports for your needs.
List of Best PC Components You Can Buy Online in the UK
Ready to start shopping for your new PC components? Here are some recommendations for the best products available online:
Intel Core i9-11900K Processor:
One of the most powerful CPUs on the market, the Core i9-11900K boasts an impressive clock speed of up to 5.3 GHz and 8 cores with 16 threads. It's perfect for gaming, video editing and other high-performance tasks.
Nvidia GeForce RTX 3080 Graphics Card:
The RTX 3080 is the ultimate graphics card for gaming and other high-performance tasks. With 10 GB of memory and support for ray tracing, it delivers stunning graphics and lightning-fast performance.
Corsair Dominator Platinum RGB 32GB DDR4-3200MHz CL16 RAM:
Upgrade your PC's memory with this high-performance RAM from Corsair. With 32 GB of memory and a frequency of 3200 MHz, it's perfect for video editing, gaming and other demanding applications.
Samsung 970 EVO Plus 2TB NVMe SSD:
Upgrade your storage with this blazing-fast SSD from Samsung. With read speeds of up to 3,500 MB/s and write speeds of up to 3,300 MB/s, it's the perfect choice for anyone who wants lightning-fast boot times and application load times.
How to Upgrade Your PC Components
Ready to upgrade your PC components? Follow these simple steps:
Step 1: Choose Your Components
Decide which components you want to upgrade based on your needs and budget. Refer to our earlier recommendations for guidance.
Step 2: Gather Your Tools
You'll need a Phillips head screwdriver, and anti-static wrist strap, and some compressed air to clean out any dust from your PC.
Step 3: Power Down Your PC
Shut down your PC and unplug it from any power sources before starting any work.
Step 4: Open Your PC Case
Remove the screws from your PC case and carefully remove the side panel. You should now have access to the inside of your PC.
Step 5: Uninstall Old Components
Unscrew any screws holding the old components in place and gently remove them from your PC.
Step 6: Install New Components
Install your new components in their place, making sure to screw them back in securely. Refer to the manufacturer's instructions for specific guidance.
Step 7: Replace the Case Cover
Screw the side panel back onto your PC case and reconnect any cables you may have removed earlier.
Step 8: Power On Your PC
Plug your PC back into its power source and turn it on. Check to make sure everything is working correctly.
With these tips and recommendations, you'll be well on your way to building the perfect custom PC. Happy shopping and upgrading!
If you are looking for Best PC component deals to build a better device you've came to the right page. We have 7 Images about Best PC component deals to build a better device like PC components explained: how to pick the best components for your PC, The 15 highest-performing PC components you can buy today # and also Best Desktop Computer for Photo Editing, Photoshop & photograph 2020. Read more:
Best PC Component Deals To Build A Better Device
windowsreport.com
pc component computer parts build device deals better
The 15 Highest-performing PC Components You Can Buy Today #
www.pinterest.com
procesador configurazioni gabinete economico euro performing pcworld informatica
Components Of Computer ( कंप्यूटर के घटक) Unit-2
writeranujsharma.blogspot.com
Best Desktop Computer For Photo Editing, Photoshop & Photograph 2020
www.techrotation.com
desktop photoshop computer computers editing prime amazon deals access disclosure sign today if
List Of Best PC Components You Can Buy Online In The UK. – TooBiggie
toobiggie.com
componenti componenten reeks deposito
PC Components Explained: How To Pick The Best Components For Your PC
www.techradar.com
Components And Upgrades From PC World – Get The Latest In Components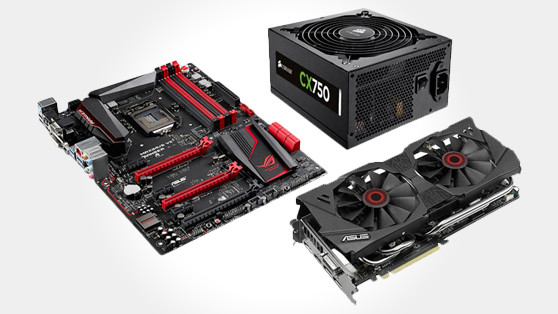 www.pcworld.co.uk
components computer pc upgrades desktop accessories custom easy motherboard build replaceable pcs upgradable variety built different lot them so
Best desktop computer for photo editing, photoshop & photograph 2020. Components of computer ( कंप्यूटर के घटक) unit-2. Best pc component deals to build a better device