Emerging business opportunities come with the prospect of growth and innovation, as we navigate the challenges of a post-COVID-19 world. Here are some of the top emerging business opportunities that have captured our attention, and which present lucrative prospects for entrepreneurs looking to innovate and establish themselves as leaders in their respective industries.
Top Emerging Business Opportunities Post-COVID-19
One of the most promising business opportunities in a post-COVID-19 world is the development of remote communications technologies. The experience of the pandemic has underscored the importance of remote communication, and with a growing reliance on technology, businesses that can offer remote communication solutions are poised to thrive. From video conferencing to virtual collaboration platforms and remote project management tools, there is high demand and plenty of space for innovation in the field.
Another promising business opportunity post-COVID-19 is in the field of ecommerce. With the limitations placed on physical shopping opportunities and the increased ease of online shopping, e-businesses have experienced unprecedented growth. As online transactions become easier, more secure, and more ubiquitous, traditional retailers will need to adapt to remain competitive, and ecommerce businesses will need to innovate to stay ahead of the curve. Some key areas of ecommerce innovation might include the incorporation of augmented reality or other technologies to improve the online shopping experience, and the creation of more sustainable supply chains to limit the environmental impact of online commerce.
Emerging Business Opportunities In The Cannabis Industry
Cannabis is another industry that presents numerous new business opportunities. With the ongoing legalization of cannabis in many regions, from both medical and recreational perspectives, new businesses are emerging in all segments of the industry, including cultivation, retail, and distribution. For example, there is ample room for innovation in the development of new and more effective cannabis-based treatments, as well as in the creation of new consumer products that incorporate controlled doses of cannabinoids. Another area ripe for innovation is the development of sustainable cultivation practices, which can help reduce the environmental impact of the industry and create new business opportunities in the agricultural sector.
The transportation industry is also poised for innovation, thanks to emerging technologies like autonomous vehicles and alternative fuel sources. With the increasing popularity of electric and hybrid vehicles, there is a growing need for sustainable charging infrastructure, as well as new technologies for energy storage and management. At the same time, autonomous vehicles offer new opportunities for logistics companies to streamline their processes and improve efficiency, while reducing the environmental impact of their operations.
Emerging Business Opportunities Discussion with RPI
Another area of emerging business opportunities is in the field of renewable energy. With growing awareness of the need to reduce our reliance on fossil fuels, there is increasing demand for alternative energy sources like wind, solar, and hydroelectric power. Businesses that can develop new and more efficient energy capture and storage technologies will be well-positioned to capitalize on this trend, while also contributing to a more sustainable future.
Finally, the healthcare industry is ripe for innovation, particularly in the development of new technologies and treatments that leverage emerging discoveries in areas like genetics and personalized medicine. Businesses that can create new products or services that cater to these markets will be well-positioned to grow and thrive in the coming years. There is also an opportunity in the provision of remote healthcare services, such as telehealth consultations and remote medical monitoring systems, which will be particularly important as populations continue to age and demand for healthcare services grows.
Emerging Business Opportunities at IBM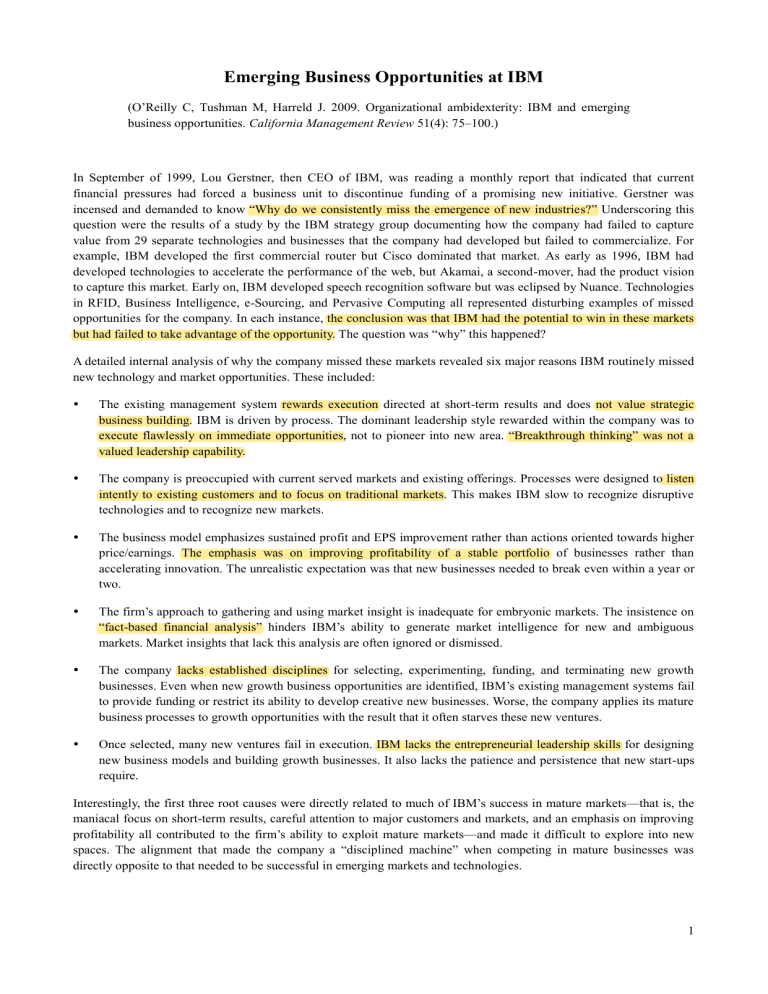 If you're interested in exploring emerging business opportunities, these are just a few areas in which you can start to build your expertise and innovate. Here are some tips and ideas to help you get started:
Tips and Ideas
Identify a gap or inefficiency in an existing market or industry, and look for ways to fill it with a new product or service.
Stay up-to-date with emerging technologies, and look for ways to apply them to create new solutions or improve on existing ones.
Partner with other businesses or organizations to leverage your strengths and create synergies, reducing costs and increasing efficiency.
Don't be afraid to take calculated risks, and be prepared to pivot and adapt quickly to changing circumstances.
How To Innovate
Think outside the box and look for creative solutions to problems.
Engage with your customers and stakeholders to understand their needs and pain points, and use this feedback to inform your product development and marketing strategy.
Invest in research and development, and don't be afraid to experiment with new technologies or approaches.
Ensure that you have a strong team with the skills and expertise needed to execute on your vision.
In conclusion, there are many emerging business opportunities that present lucrative prospects for entrepreneurs looking to innovate and establish themselves as leaders in their respective fields. Whether you're interested in remote communications technologies, ecommerce, cannabis, transportation, renewable energy, healthcare, or any other area, there are untold possibilities waiting to be explored. By using these tips and ideas, and leveraging the latest technologies and resources, you can create products and services that make a difference in the world while building a successful and sustainable business.
If you are searching about Business Opportunities: Emerging Business Opportunities you've came to the right place. We have 7 Pics about Business Opportunities: Emerging Business Opportunities like Top Emerging Business Opportunities Post-COVID-19, Emerging Business Opportunities And Challenges Presentation Slides and also Emerging Business Opportunities And Challenges Presentation Slides. Here it is:
Business Opportunities: Emerging Business Opportunities
businessopportunitieschibanki.blogspot.com
emerging prove capabilities viability uncertainty
Top Emerging Business Opportunities Post-COVID-19
blog.payoneer.com
emerging profitable innovate crisis growing
Emerging Business Opportunities And Challenges Presentation Slides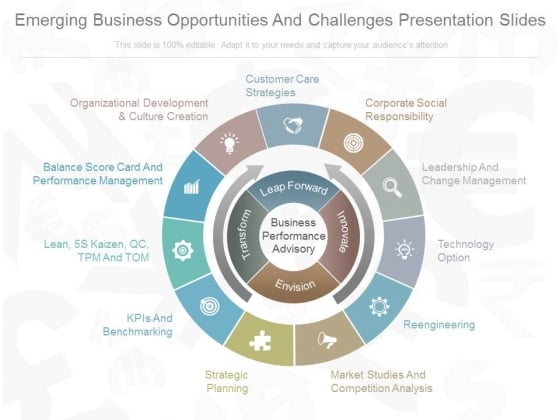 www.slidegeeks.com
Emerging Business Opportunities In The Cannabis Industry
greenserenity.co
cannabis
Top Emerging Business Opportunities Post-COVID-19
blog.payoneer.com
business opportunities ensure emerging ways hiring hire making right getty covid post trending job
PPT – Emerging Business Opportunities Discussion With RPI PowerPoint
www.slideserve.com
business emerging opportunities rpi discussion ebo ppt powerpoint presentation growth
Emerging Business Opportunities At IBM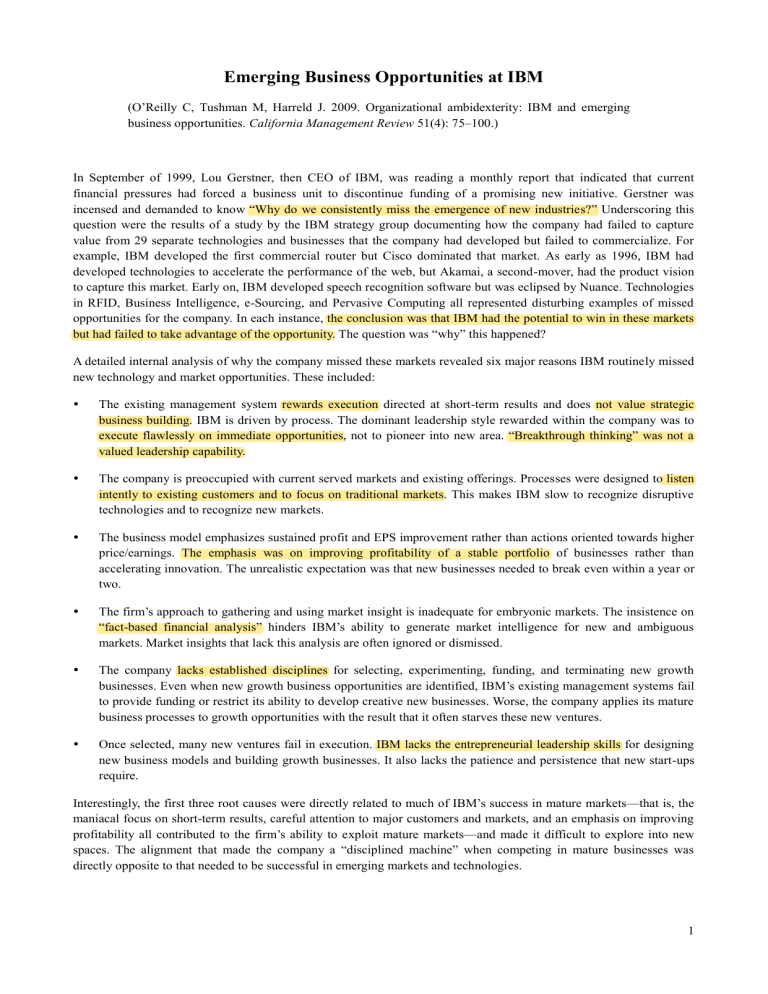 studylib.net
Top emerging business opportunities post-covid-19. Business opportunities ensure emerging ways hiring hire making right getty covid post trending job. Emerging profitable innovate crisis growing