Kidney disease is one of the most serious health issues plaguing our community. It is a condition that affects the kidneys and can lead to renal failure if not managed properly. One of the most common causes of kidney disease is hypertension, which affects a disproportionate number of African Americans. Research shows that hypertensive-related kidney issues in Black Americans occur at a much younger age and with a higher frequency compared to other racial groups.
Kidney Functions and What Kidney Disease Does
Your kidneys are two bean-shaped organs located on each side of your spine. Kidneys perform several vital functions for your body, which include removing waste and toxins from blood, regulating fluid levels, and balancing essential minerals. Kidney disease occurs when your kidney is damaged in some way, be it from hypertension, diabetes, or other conditions that affect your blood circulation. When your kidney is impaired, waste products and fluids accumulate in your body, leading to problems such as high blood pressure, swelling, and other health complications.
Here's a quick look at what different levels of kidney disease mean:
Stage 1:
Normal kidney function, but you have some urine abnormalities that indicate you might be at risk for developing kidney disease.
Stage 2:
Mildly decreased kidney function, with few or no symptoms.
Stage 3:
Modestly decreased kidney function. You may feel fatigued, have swelling in your hands and feet, and experience other symptoms.
Stage 4:
Severely decreased kidney function. You may feel extremely tired, have difficulty sleeping, and experience other symptoms such as nausea and bone pain.
Stage 5:
This stage represents kidney failure, where your kidneys can no longer keep your body healthy without dialysis or transplant. At this stage, you may experience shortness of breath or have difficulty breathing, chest pain, and other severe symptoms.
How Do You Know if You Have Kidney Disease?
The problem with kidney disease is that its symptoms often go unnoticed until the condition has progressed. In its early stages, there are usually no symptoms. But with time, symptoms begin to surface, some of which include:
Fatigue
Trouble sleeping
Urinating often or in large amounts
Swelling in your legs, ankles or feet
Loss of appetite or nausea
Itching
Blood in your urine
Muscle cramps
How to Manage Kidney Disease
Once you have been diagnosed with kidney disease, the good news is that further damage can be prevented, and the progression can be slowed. Here are some tips for managing kidney disease:
Control your blood pressure: High blood pressure is one of the leading causes of kidney disease, and managing it can significantly reduce the risk of further damage. If you have hypertension, talk to your doctor about treatment options to manage it.
Eat a balanced diet: A healthy diet is essential for managing kidney disease. Limit your intake of foods high in salt, fat, and sugar. Stick to fresh fruits, vegetables, whole grains, and lean protein.
Stay hydrated: Drinking plenty of fluids keeps your kidneys functioning, so make sure you drink enough water daily. However, be mindful of your fluid intake if you have kidney problems and speak with your doctor for guidelines.
Manage your blood sugar: If you have diabetes, managing your blood sugar level can help you prevent further kidney damage. Work with your doctor to develop a diabetes management plan that works for you.
Quit smoking: Smoking is terrible for your kidneys and can worsen kidney disease. Quit smoking, or better still, never start, if you're concerned about your kidney health.
Exercise regularly: Keeping fit with regular exercise not only helps with managing kidney disease but plays a role in managing hypertensive related conditions that can lead to kidney disease.
Ultrasound Imaging in Chronic Renal Failure or Chronic Kidney Disease
Ultrasound imaging has become an increasingly useful diagnostic tool in the medically transformed world of the 21st century. Ultrasound technology is non-invasive and produces images that accurately display kidney structure and function, making it a reliable method for diagnosing and monitoring kidney disease.
An ultrasound scan produces images that allow doctors to examine the kidneys for size, shape, and any abnormalities. It can also allow them to check for fluid accumulation within the body that could indicate kidney damage. The test can assist in pinpointing the cause of chronic kidney disease, showing whether it is due to fill bladder obstruction or other complications.
Medical Renal Disease and Transplantation Considerations
The severity of the kidney disease determines the course of action necessary to treat it. If your kidney has failed, transplant might sound like an excellent option at first glance. However, it is always best to first explore whether other medical treatments will be effective.
Getting a kidney transplant is a complex process that requires careful consideration and evaluation. If your doctor determines that you need a transplant, you will have to undergo several medical tests to assess whether you are a suitable candidate for the surgery. The entire process can take up to a year or more and requires close coordination between you and your physician.
Conclusion
Kidney disease is a serious health condition that affects millions of people worldwide, disproportionately impacting African Americans. However, if caught early, it can be managed adequately to prevent further damage. Managing your blood pressure and other underlying diseases such as diabetes and adopting a healthy lifestyle are essential in managing kidney disease.
When dealing with kidney disease, seek out relevant information through the internet or your doctor. Understanding your condition, its symptoms, treatment options and what to expect during treatment can help you and your loved ones handle the disease better.
Ultrasound Imaging in Chronic Renal Failure or Chronic Kidney Disease
Stages of Kidney Disease (CKD)
Chronic Kidney Disease Management In Primary Health Care
Ultrasound Imaging in Chronic Renal Failure or Chronic Kidney Disease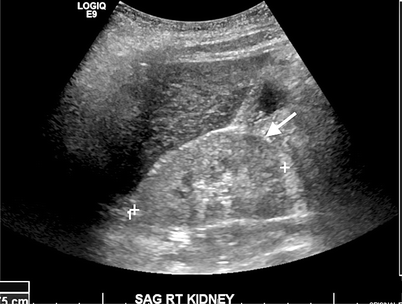 Medical Renal Disease and Transplantation Considerations
If you are searching about Medical Renal Disease and Transplantation Considerations | Radiology Key you've visit to the right page. We have 7 Images about Medical Renal Disease and Transplantation Considerations | Radiology Key like cochinblogs: Ultrasound imaging in chronic renal failure or chronic, Chronic Kidney Disease Management In Primary Health Care and also Stages of Kidney Disease (CKD) | Summit Medical Clinic. Read more:
Medical Renal Disease And Transplantation Considerations | Radiology Key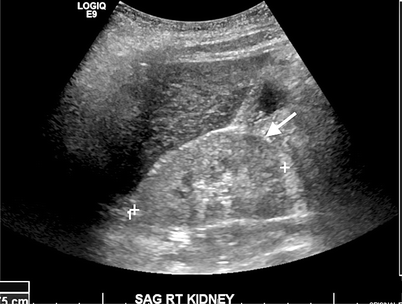 radiologykey.com
renal disease medical ultrasound nephropathy parenchymal diabetic radiology considerations transplantation fig corticomedullary increased loss
Cochinblogs: Ultrasound Imaging In Chronic Renal Failure Or Chronic
cochinblogs.blogspot.com
renal disease ultrasound stage chronic medical end failure cochinblogs kidneys signifies distant imminence ominous future too sign
Cochinblogs: Ultrasound Imaging In Chronic Renal Failure Or Chronic
cochinblogs.blogspot.com
renal ultrasound chronic failure disease medical kidneys cochinblogs htm
Chronic Kidney Disease – A Warning Sign For Millions
www.modernholistichealth.com
disease modernholistichealth
Chronic Kidney Disease Management In Primary Health Care
healthunits.com
kidney disease chronic care primary management
What Is Chronic Kidney Disease? – The Mirror | Hear And Be Heard
www.masvingomirror.com
kidney chronic disease ckd progressive
Stages Of Kidney Disease (CKD) | Summit Medical Clinic
www.summitmedicalclinic.com
kidney stages disease ckd background medical human
Medical renal disease and transplantation considerations. What is chronic kidney disease?. Stages of kidney disease (ckd)