Hey there, y'all! Let's talk about Nasdaq, one of the most popular stock exchanges in the world. It's a place where you can trade a whole bunch of stocks, including some of the biggest tech companies out there. But what exactly is Nasdaq? And how does it work? Well, I'm here to break it down for you and answer all your questions.
What is Nasdaq?
In case you're brand new to the world of finance, Nasdaq is a global electronic marketplace for buying and selling securities. It stands for the National Association of Securities Dealers Automated Quotations, but that's a bit of a mouthful, so we'll just stick with Nasdaq.
Nasdaq is headquartered in New York City and has been around since 1971. It's known for being home to some of the world's most innovative and successful tech companies, like Apple, Amazon, and Microsoft. But it's not just for tech – you can trade just about anything on Nasdaq, from energy to healthcare to consumer goods.
How does Nasdaq trading work?
When you buy or sell a stock on Nasdaq, you're essentially making a trade with someone else who wants to buy or sell the stock at the same price. Nasdaq facilitates these trades by matching up buyers and sellers through its electronic trading system.
There are a few different types of orders you can place on Nasdaq, depending on what you want to do. Some examples include:
Market orders: This is the most basic type of order, and it means you want to buy or sell a stock at the current market price.
Limit orders: With a limit order, you can set a specific price at which you want to buy or sell a stock. If the stock hits that price, your order will be executed.
Stop orders: A stop order is used to limit your losses or protect your profits. You tell Nasdaq to execute your order if the stock reaches a certain price.
What are Nasdaq trading hours?
Nasdaq is open for trading Monday through Friday, except on certain holidays. The trading hours are 9:30am to 4:00pm Eastern Time. You can place orders outside of these hours, but they won't be executed until the market is open again.
It's important to keep in mind that trading on Nasdaq can be pretty fast-paced, especially when there's a lot of volatility in the market. Prices can fluctuate rapidly, so it's important to be prepared and know what you're doing before you start trading.
How can I trade on Nasdaq?
If you want to start trading on Nasdaq, there are a few things you'll need to do first:
Choose a broker: You can't trade on Nasdaq directly – you'll need to find a brokerage firm to trade through. There are plenty of options out there, so do your research and find one that fits your needs.
Open an account: Once you've chosen a broker, you'll need to open a trading account. This will involve filling out some paperwork and providing some personal information.
Deposit funds: To start trading, you'll need to deposit money into your account. The amount you need will depend on your broker and the types of trades you want to make.
Start trading: Once your account is set up and funded, you're ready to start making trades on Nasdaq! Just make sure you do your research and have a solid trading strategy in place.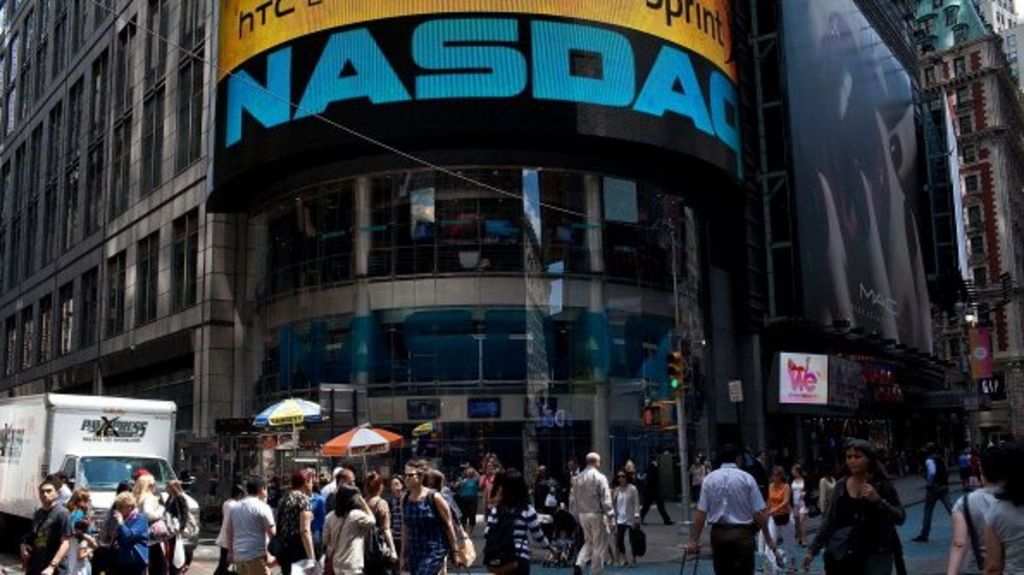 Final thoughts
Nasdaq can be a great place to trade stocks, but it's important to approach it with caution and a solid plan. Make sure you do your research, keep an eye on the markets, and don't be afraid to ask for help if you need it.
Thanks for reading, y'all! Happy trading!
If you are looking for Nasdaq on the verge of moving to the bearish side of the MAs you've visit to the right page. We have 7 Images about Nasdaq on the verge of moving to the bearish side of the MAs like Nasdaq on the verge of moving to the bearish side of the MAs, NASDAQ Stock and Info (Trading Hours, Holidays, Premarket Trading) and also NASDAQ Stock and Info (Trading Hours, Holidays, Premarket Trading). Here it is:
Nasdaq On The Verge Of Moving To The Bearish Side Of The MAs
www.forexlive.com
nasdaq bearish mas side verge moving forexlive
Nasdaq Trading Halts For Three Hours Due To Glitch
phys.org
nasdaq glitch exchange trading halts due hours logo goes tech dark after thursday three wired displayed building its halted aug
NASDAQ Stock And Info (Trading Hours, Holidays, Premarket Trading)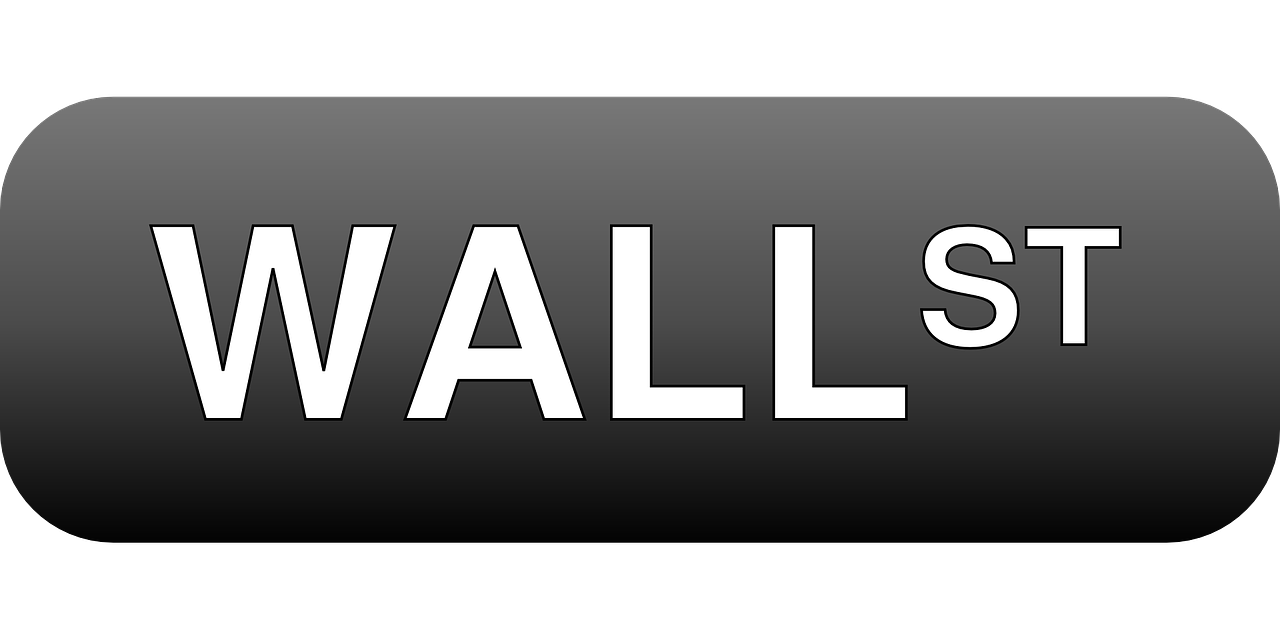 buysharesin.com
nasdaq hours trading 1280 street wall holidays
Stock Market Trading Hours: What Time Is The Stock Market Open Today?
www.aol.com
NASDAQ Exchange. Everything You Need To Know – ATAS
orderflowtrading.net
nasdaq everything indices
Nasdaq Trading Hours & Basics: How To Trade The Nasdaq 100
streetwisejournal.com
nasdaq trading hours basics trade extended regular overview
Nasdaq Trading Halted By Glitch For 3 Hours – BBC News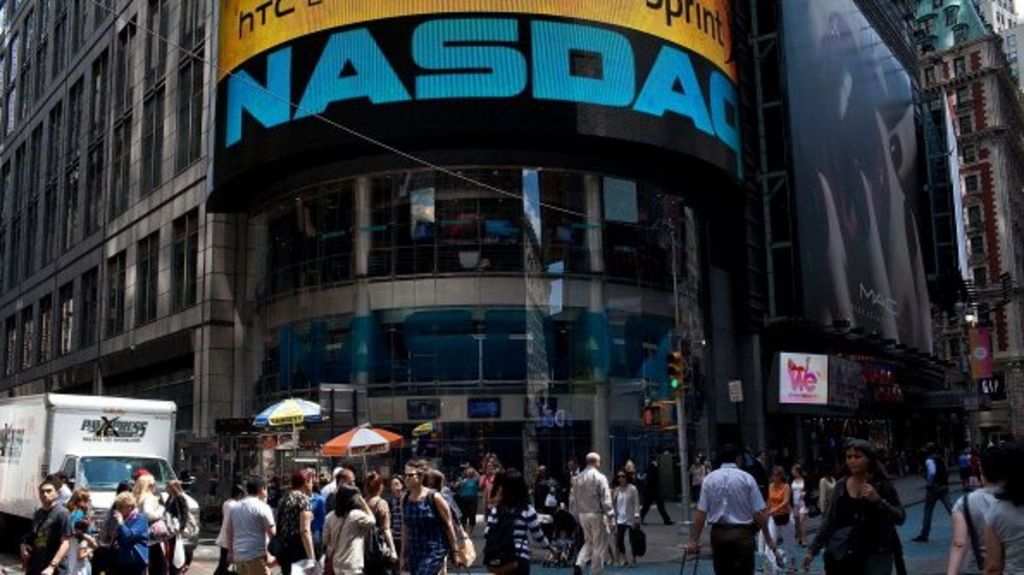 www.bbc.co.uk
nasdaq
Nasdaq glitch exchange trading halts due hours logo goes tech dark after thursday three wired displayed building its halted aug. Nasdaq trading hours basics trade extended regular overview. Nasdaq exchange. everything you need to know