Obsessive Compulsive Disorder, also known as OCD, is a mental health condition that can significantly affect an individual's daily life. The disorder is characterized by intrusive and persistent thoughts, images, or impulses that cause anxiety or distress, and/or repetitive behaviors or mental acts that the person feels compelled to perform in response to these thoughts or images.
OCD Symptoms: Obsessive Compulsive Disorder Symptoms
OCD is a complex condition, and its symptoms can vary from person to person. However, some common symptoms of OCD include:
Repetitive hand-washing or other cleaning rituals
Repeatedly checking things (such as locks or appliances) to ensure they are safe and secure
Excessive counting, organizing, or arranging of objects
Frequently seeking reassurance from others
Obsessively worrying about harm or danger coming to oneself or others
Having intrusive and unwanted thoughts or images that are distressing
OCD Obsessive Compulsive Disorder Labeled Explanation Vector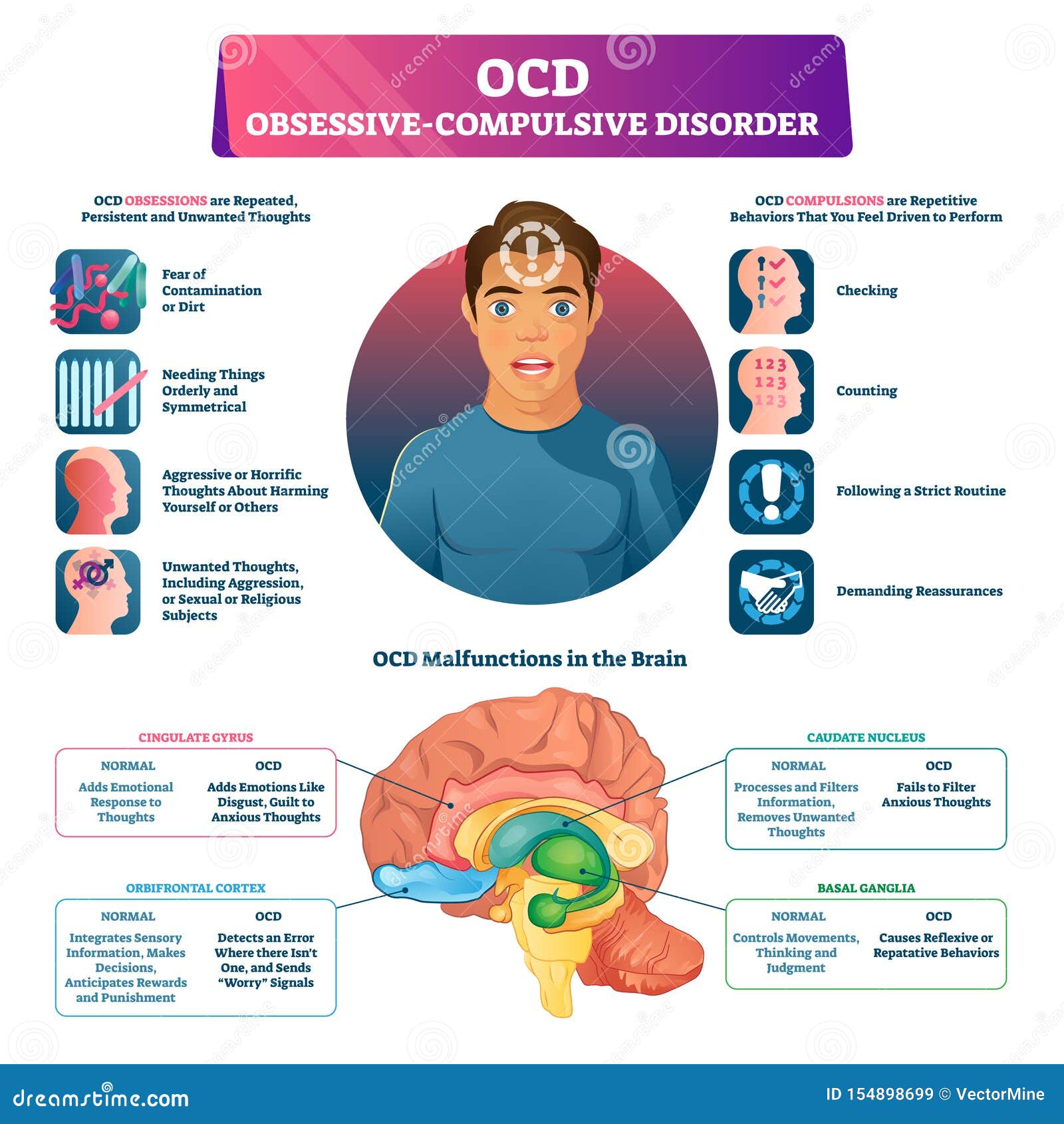 It is important to note that OCD is not the same as simply being neat or having a preference for order. Rather, these symptoms can significantly interfere with daily life, causing distress and taking up a significant amount of time and energy. OCD can also be accompanied by other mental health conditions, such as depression or anxiety disorders.
Obsessive-Compulsive Disorder || OCD || Causes || Symptoms
The exact causes of OCD are not fully understood, but it is believed to be a result of a combination of genetic, neurobiological, and environmental factors. Some common factors that can contribute to the development of OCD include:
Brain chemistry imbalances, including levels of serotonin and dopamine
Family history of OCD or other mental health conditions
Exposure to stressful or traumatic events
Changes in hormones or neurotransmitters
What Is Obsessive-Compulsive Disorder (OCD)?
Although there is no cure for OCD, there are several effective treatment options that can help individuals manage their symptoms, improve their quality of life, and achieve their goals. These include:
Cognitive-behavioral therapy (CBT): a type of talk therapy that helps individuals identify and change negative thought patterns and behaviors associated with OCD
Exposure and response prevention (ERP): a type of CBT that involves gradually exposing individuals to situations that trigger their OCD symptoms and helping them learn to resist the urge to perform the associated rituals
Medications: antidepressants or anti-anxiety medications that can help reduce OCD symptoms when used in combination with therapy
Best OCD Treatment in Ludhiana, Obsessive Compulsive Disorder Treatment
If you or someone you know is experiencing symptoms of OCD, it is important to seek professional help. A mental health professional, such as a psychiatrist or psychologist, can provide an accurate diagnosis and recommend appropriate treatment options. It is important to remember that with treatment, individuals with OCD can lead full and productive lives.
Remember, obsessive compulsive disorder is a serious mental health condition that can significantly impact daily life. However, with the right treatment and support, individuals with OCD can manage their symptoms and lead healthy, fulfilling lives.
If you are looking for Best OCD Treatment in Ludhiana, Obsessive Compulsive Disorder Treatment you've visit to the right page. We have 7 Images about Best OCD Treatment in Ludhiana, Obsessive Compulsive Disorder Treatment like Overcoming Obsessive Compulsive Disorder OCD – The Mindset Clinic, Best OCD Treatment in Ludhiana, Obsessive Compulsive Disorder Treatment and also Obsessive-Compulsive Disorder || OCD || Causes || Symptoms. Here you go:
Best OCD Treatment In Ludhiana, Obsessive Compulsive Disorder Treatment
manashospitals.com
ocd compulsive obsessive compulsions subtypes punjab ludhiana affect
Overcoming Obsessive Compulsive Disorder OCD – The Mindset Clinic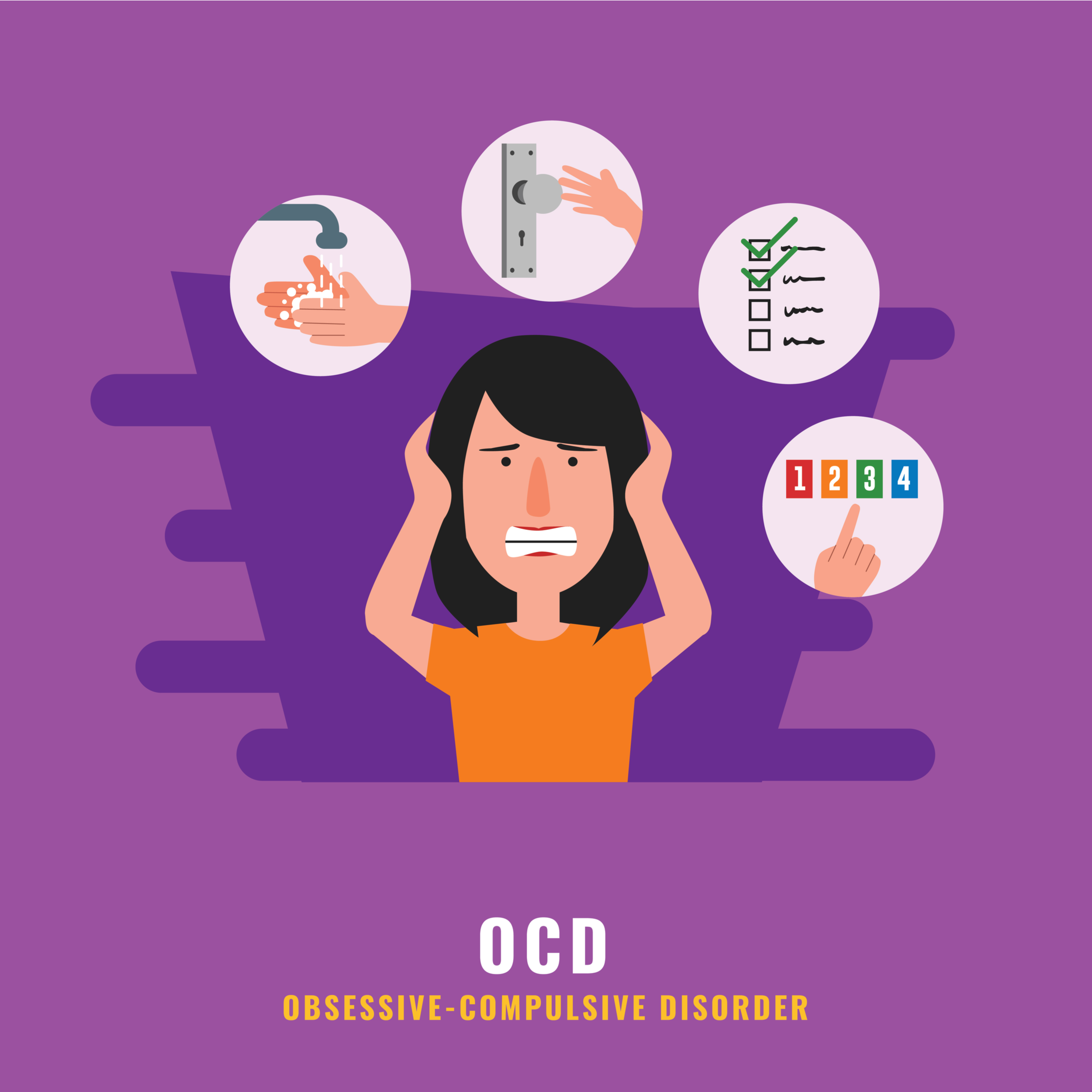 themindsetclinic.co.uk
ocd obsessive compulsive overcoming
Obsessive-Compulsive Disorder || OCD || Causes || Symptoms
www.askdrmakkar.com
ocd disorder obsessive compulsive cycle treatment causes homeopathic
What Is Obsessive-Compulsive Disorder (OCD)? – Unique Mindcare
uniquemindcare.com
ocd compulsive disorder obsessive support group behavior community recurrent resist unreasonable unable still many know re they their but
OCD Symptoms: Obsessive Compulsive Disorder Symptoms – YouTube
www.youtube.com
ocd compulsive obsessive disorder symptoms signs teens
Obsessive-Compulsive Disorder || OCD || Causes || Symptoms
www.askdrmakkar.com
ocd disorder compulsive obsessive treatment homeopathic
OCD Obsessive Compulsive Disorder Labeled Explanation Vector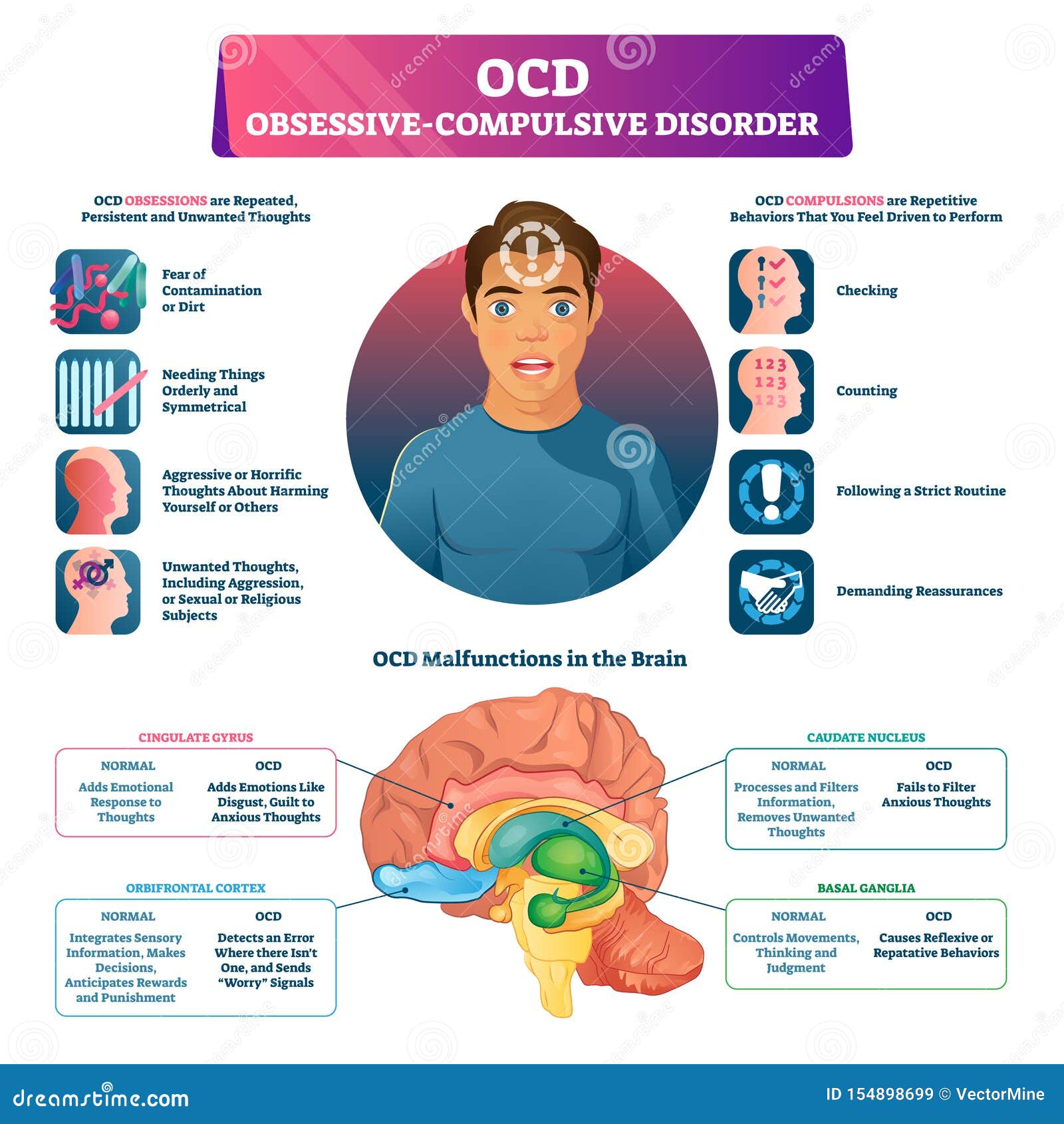 www.dreamstime.com
ocd disorder obsessive compulsive illustration vector explanation labeled
Ocd disorder obsessive compulsive cycle treatment causes homeopathic. Ocd compulsive obsessive disorder symptoms signs teens. Ocd symptoms: obsessive compulsive disorder symptoms