In today's world, small businesses are the backbone of our economy. Entrepreneurs and business owners alike are always on the lookout for new ways to grow and scale their businesses. One innovative way to do so is through the world of podcasts. In this article, we will explore why small business owners should consider starting a podcast, and how it can benefit their business in many ways.
Transform Your Company with a Small Business Podcast
First and foremost, starting a small business podcast can help transform your company. By creating a podcast that discusses your industry, your vision, and your values, you are building brand awareness and establishing yourself as a thought leader in your field. This can lead to an increase in trust and credibility, which in turn can lead to more business opportunities.
A Boost of Courage for Business Owners
Running a small business can be a daunting task, and business owners often face feelings of fear and self-doubt. But by starting a podcast, they can gain a boost of courage and confidence. By sharing their experiences and stories, they can connect with other business owners who may be facing similar challenges. This sense of community can provide valuable support and encouragement.
7 Reasons to Start a Small Business Podcast
1. Connect with Your Audience
Podcasts allow you to connect with your audience on a deeper level. By speaking directly to them, you can establish a rapport and build trust. You can also get feedback from your listeners, which can help you improve your products and services.
2. Build Your Brand
A podcast can help you build your brand by sharing your expertise, knowledge, and values. By consistently producing high-quality content, you are establishing yourself as an authority in your field.
3. Stand Out in a Crowded Market
A podcast can help you stand out in a crowded market by providing a unique way to connect with your audience. It's a way to differentiate yourself from your competitors and establish your voice in the industry.
4. Expand Your Network
By interviewing other industry experts or inviting guests onto your podcast, you can expand your network and build valuable relationships. This can open up new business opportunities and collaborations in the future.
5. Increase Your Reach
A podcast can help you increase your reach by reaching new audiences who may not have discovered your brand otherwise. By sharing your podcast on social media and other platforms, you can attract new listeners and potential customers.
6. Connect with Other Business Owners
A podcast is a great way to connect with other business owners in your industry. By collaborating or featuring them on your podcast, you can build relationships and share knowledge and expertise.
7. Create Evergreen Content
Podcasts create evergreen content that can be reused and repurposed in many ways. You can transcribe episodes for blog posts or social media content or create video content from podcast footage. This saves time and resources while optimizing your content strategy.
How to Start a Small Business Podcast
Starting a small business podcast can seem overwhelming, but it's a straightforward process.
1. Define Your Niche and Topics
Define your niche and the topics you will cover in your podcast. This will help you establish a clear focus and attract a specific audience.
2. Choose Your Format and Equipment
Choose a format that works for you, such as solo episodes, interviews, or roundtable discussions. Invest in high-quality equipment, such as a microphone and recording software, to ensure your podcast has great sound quality.
3. Establish a Schedule
Establish a consistent schedule for releasing new episodes. This will keep your listeners engaged and help you stay on track with producing new content.
4. Promote Your Podcast
Promote your podcast on social media, your website, and other marketing channels. Encourage your listeners to leave reviews and share your podcast with their friends and colleagues.
Conclusion
Starting a small business podcast can be an excellent way to transform your company, build your brand, and connect with your audience. By following these tips and ideas, you can create a successful podcast that helps you grow and scale your business. So why wait? Get started today!
If you are searching about Small Business Podcast: Episode 146 – How To Transform Your Company you've visit to the right place. We have 7 Images about Small Business Podcast: Episode 146 – How To Transform Your Company like The 16 Best Podcasts for Small Business Owners – AppInstitute, Top 10 Podcasts For Small Business Owners In 2019 – Podcast Gang Blog and also 7 Reasons Small Business Owners Should Start a Podcast | Addition. Read more:
Small Business Podcast: Episode 146 – How To Transform Your Company
nurenu.com
TheOnlineCo. Podcast Giving A Boost Of Courage To Business Owners
theonlineco.net
podcast business owners courage boost giving
7 Reasons Small Business Owners Should Start A Podcast | Addition
www.additionfinance.co
Small Business Podcast: Episode 152 – How To Price Your Products
nurenu.com
7 Reasons Small Business Owners Should Start A Podcast | Addition
www.additionfinance.co
Top 10 Podcasts For Small Business Owners In 2019 – Podcast Gang Blog
podcastgang.com
business podcasts small owners
The 16 Best Podcasts For Small Business Owners – AppInstitute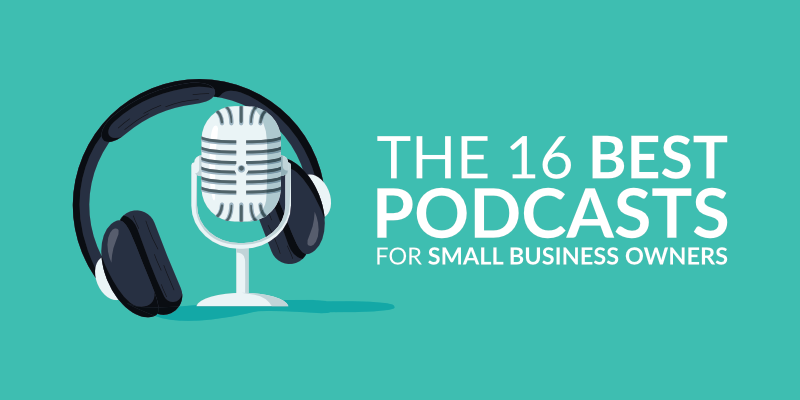 appinstitute.com
business podcasts small owners
Business podcasts small owners. Business podcasts small owners. 7 reasons small business owners should start a podcast