Cryptocurrency has taken the world by storm in the past few years. From the emergence of Bitcoin in 2009, to the explosion of altcoins in recent years, there's never been a better time to invest in digital currencies. In this post, we'll take a look at the top 10 cryptocurrencies from 2013 to 2020, along with tips, ideas, and how-to guides to help you get started with investing in this exciting market.
Bitcoin
Bitcoin is the original cryptocurrency, and it continues to be the most valuable and widely accepted digital currency. Created in 2009 by an individual, or group of individuals, using the pseudonym Satoshi Nakamoto, Bitcoin is decentralized, meaning that it's not controlled by any government or financial institution. Its value has skyrocketed in recent years, making early investors extremely wealthy.
Ethereum
Ethereum is a blockchain-based platform that allows for the creation of decentralized applications, or dApps. Its cryptocurrency, Ether (ETH), is used to pay for transactions on the network. Ethereum is often seen as the main rival to Bitcoin, and its value has grown significantly in recent years. Many experts believe that Ethereum has a bright future, and it's worth considering as part of your cryptocurrency portfolio.
Ripple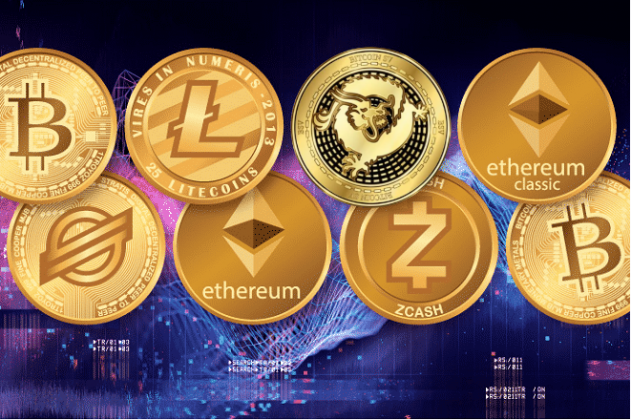 Ripple is a payment protocol, currency exchange, and remittance network designed to facilitate fast, secure, and low-cost international money transfers. Its cryptocurrency, XRP, is used to speed up the transfer of other currencies across borders. Ripple is backed by some major financial institutions, including American Express and Santander, which gives it credibility in the market.
Litecoin
Litecoin is often seen as the little brother of Bitcoin, but it has its own unique features. It was created in 2011 by a former Google engineer, and it aims to be faster and cheaper than Bitcoin. Many merchants accept Litecoin as payment, and it has a devoted following among cryptocurrency enthusiasts.
Bitcoin Cash
Bitcoin Cash is a fork of the original Bitcoin blockchain, created in 2017. It was created to solve some of the problems that Bitcoin was facing, such as slow transaction times and high fees. Bitcoin Cash aims to be a faster, cheaper, and more reliable version of Bitcoin, and its value has grown significantly since its creation.
Tether
Tether is a stablecoin, which means that its value is pegged to the value of the US dollar. This makes it less volatile than other cryptocurrencies, and it's often used as a hedge against market fluctuations. Many cryptocurrency exchanges use Tether as an intermediate currency, which has helped to increase its popularity.
Cardano
Cardano is a blockchain platform that aims to provide secure, sustainable, and scalable blockchain solutions. Its cryptocurrency, ADA, is used to pay for transactions on the network. Cardano's development is led by a team of experts, including Charles Hoskinson, one of the co-founders of Ethereum. Cardano has a lot of potential, and it's worth keeping an eye on.
Polkadot
Polkadot is a blockchain platform that aims to provide interoperability between different blockchains. Its cryptocurrency, DOT, is used to pay for transactions on the network. Polkadot's main feature is its ability to allow different blockchain networks to communicate with each other, which could greatly improve the efficiency and functionality of the overall blockchain ecosystem.
XRP
XRP is the cryptocurrency used on the Ripple network. It's often used to facilitate international money transfers, and it's been adopted by many financial institutions. XRP is designed to be faster and cheaper than traditional remittance methods, which could greatly improve the efficiency of the global financial system.
Chainlink
Chainlink is a decentralized oracle network that connects smart contracts to external data sources. Its cryptocurrency, LINK, is used to pay for transactions on the network. Chainlink's ability to securely connect smart contracts to real-world data could greatly increase the functionality of blockchain technology.
Tips for Investing in Cryptocurrency
Investing in cryptocurrency can be a risky endeavor, but there are some tips that can help you reduce your risk and maximize your potential gains.
Do your research: Before investing in any cryptocurrency, make sure you understand its technology, its potential for growth, and its competition.
Diversify your portfolio: Don't put all your eggs in one basket. Spread your investments across several different cryptocurrencies to reduce your risk.
Keep up with the news: The cryptocurrency market moves fast, and staying informed can help you make better investment decisions.
Invest only what you can afford to lose: Cryptocurrency is a speculative investment, and there's no guarantee that you'll make a profit. Only invest money that you can afford to lose.
Consider using dollar-cost averaging: Instead of investing a lump sum, consider investing smaller amounts over time. This can help reduce the impact of market fluctuations on your portfolio.
Ideas for Using Cryptocurrency
Cryptocurrency has a wide range of uses beyond just investment. Here are a few ideas for how you can use digital currencies in your day-to-day life.
Buy goods and services: Many merchants now accept Bitcoin and other cryptocurrencies as payment.
Send money internationally: Cryptocurrency can be used to transfer money across borders quickly, securely, and at a lower cost than traditional methods.
Invest in a decentralized future: Cryptocurrency represents a new wave of decentralized technology that could change the world for the better. Supporting this technology by investing in it can help move us closer to a more equitable global financial system.
How to Buy Cryptocurrency
If you're ready to start investing in cryptocurrency, here's a quick guide to getting started.
Choose an exchange: There are many cryptocurrency exchanges out there, so do your research to find one that's reputable and suits your needs.
Set up an account: Once you've chosen an exchange, create an account and verify your identity.
Deposit funds: Most exchanges allow you to deposit fiat currency, such as US dollars, or other cryptocurrencies, such as Bitcoin.
Buy the cryptocurrency of your choice: Once you've deposited funds, you can use them to buy the cryptocurrency of your choice.
Store your cryptocurrency safely: It's important to store your digital assets in a secure wallet to prevent theft or loss.
In conclusion, cryptocurrency is an exciting and rapidly evolving market that offers many opportunities for investment and innovation. Whether you're a seasoned investor or a newcomer to the world of digital currencies, there are plenty of ways to get involved and potentially profit from this emerging trend. With the right research, strategy, and mindset, you can become a successful cryptocurrency investor and join the ranks of the early adopters who have already made a fortune in this exciting market.
If you are looking for Know about the Top 10 Cryptocurrencies in 2021 – CoolDroid you've visit to the right web. We have 7 Pictures about Know about the Top 10 Cryptocurrencies in 2021 – CoolDroid like Chart: The Top Ten Cryptocurrencies | Statista, Visualizing The Meteoric Rise Of Cryptocurrency in the Past 5 Years and also Chart: The Top Ten Cryptocurrencies | Statista. Here you go:
Know About The Top 10 Cryptocurrencies In 2021 – CoolDroid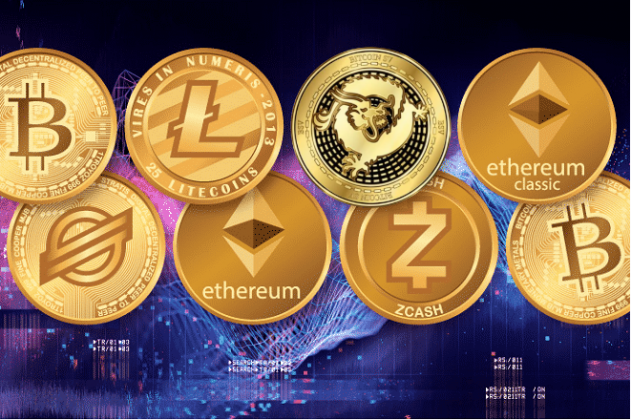 cooldroid.net
cryptocurrencies cryptocurrency cooldroid
Cryptocurrency List
cryptocurrencylist5.blogspot.com
Top 10 Cryptocurrency To Invest : Best List | Fintrakk
fintrakk.com
cryptocurrency list crypto currency chart invest
Chart: The Top Ten Cryptocurrencies | Statista
www.statista.com
cryptocurrencies cryptocurrency ten chart statista exchange market used major app infographic build money report information figures
Top 10 Crypto Currencies (2013-2020) – YouTube
www.youtube.com
Visualizing The Meteoric Rise Of Cryptocurrency In The Past 5 Years
howmuch.net
crypto cryptocurrency cryptocurrencies meteoric criptovalute howmuch dominance visualizing capitalization
How Profitable Are The World's Top Crypto Exchanges? – Investment Watch
www.investmentwatchblog.com
crypto exchanges exchange binance profitable most cryptocurrency market trading upbit revenue investment bitcoin per list rating located where crypt choose
Crypto cryptocurrency cryptocurrencies meteoric criptovalute howmuch dominance visualizing capitalization. Cryptocurrencies cryptocurrency cooldroid. Cryptocurrencies cryptocurrency ten chart statista exchange market used major app infographic build money report information figures