If you have ever experienced Urinary Tract Infections, then you know how painful and uncomfortable it can be. This is a common health issue that affects both men and women but women are more prone to it due to their anatomy. UTI's can be caused by a variety of factors such as dehydration, poor hygiene, sexual activity, and certain medications. Symptoms may include a burning sensation while urinating, frequent urination, and a feeling of urgency.
Symptoms and Complications
Some common symptoms of UTI's include:
Burning sensation during urination
Frequent need to urinate
Passing only small amounts of urine
Cloudy or strong-smelling urine
Pain in the lower abdomen
It is important to see a doctor if you experience any of these symptoms as untreated UTI's can lead to more serious complications such as kidney damage.
How to manage UTI's at home
Thankfully, there are several home remedies that can be used to manage UTI's. Here are 10 remedies you can try:
1. Drink Plenty of Water
Water is essential for flushing out bacteria from the urinary tract. Make sure you drink at least 8-10 glasses of water daily. You can also try drinking coconut water or chamomile tea.
2. Cranberry Juice
Cranberry juice contains compounds that prevent bacteria from adhering to the urinary tract walls. Drink 1-2 glasses of pure unsweetened cranberry juice daily to help prevent and cure UTI's.
3. Probiotics
Eating probiotic-rich foods can help restore the balance of good and bad bacteria in your gut and prevent UTI's from reoccurring. Yogurt, kefir, kimchi, and sauerkraut are all great sources of probiotics.
4. Vitamin C
Vitamin C is known for its immune-boosting properties, but it also helps acidify urine, which inhibits the growth of bacteria. You can take Vitamin C supplements or consume foods rich in Vitamin C such as oranges, lemons, and grapefruit.
5. D-Mannose
D-Mannose is a type of sugar that can be found in cranberries, apples, and peaches. It works by detaching the bacteria from the bladder walls and flushing it out of the urinary tract. You can take D-Mannose supplements or consume it in food form.
6. Garlic
Garlic is a natural antibiotic and has been used for centuries to treat infections. It has antibacterial and antifungal properties that can help fight UTI's. You can add garlic to your diet or take garlic supplements.
7. Baking Soda
Baking soda can help neutralize acid in the urine and promote a healthy pH balance. Mix 1 teaspoon of baking soda in a glass of water and drink it daily for a few days.
8. Heat Therapy
Applying heat to the lower abdomen can help reduce pain and discomfort associated with UTI's. Use a heating pad or take a warm bath for relief.
9. Oregano Oil
Oregano oil is a natural antibiotic and antifungal that can help fight off UTI's. Mix a few drops with a carrier oil such as coconut oil and apply it to your lower abdomen.
10. Essential Oils
Essential oils such as tea tree oil, bergamot oil, and sandalwood oil have antibacterial properties that can help fight off UTI's. You can add a few drops to your bath water or use a diffuser to inhale the oils.
Conclusion
UTI's are a common health issue that can be treated and managed at home with simple remedies. Make sure to drink plenty of water, consume probiotic-rich foods, and take Vitamin C supplements. Try using essential oils or applying heat therapy for pain relief. If your symptoms persist or worsen, make sure to see a doctor as soon as possible to avoid serious complications.
How to Prevent UTI's
Prevention is always better than cure. Here are some tips to help prevent UTI's:
Drink plenty of water
Wipe from front to back after using the bathroom
Practice good hygiene
Urinate often and when you feel the need
Urinate after sexual activity to flush out bacteria
When to see a Doctor
It is important to see a doctor if you experience any of the following symptoms:
Fever
Chills
Nausea or vomiting
Severe pain in the lower abdomen or back
Blood in your urine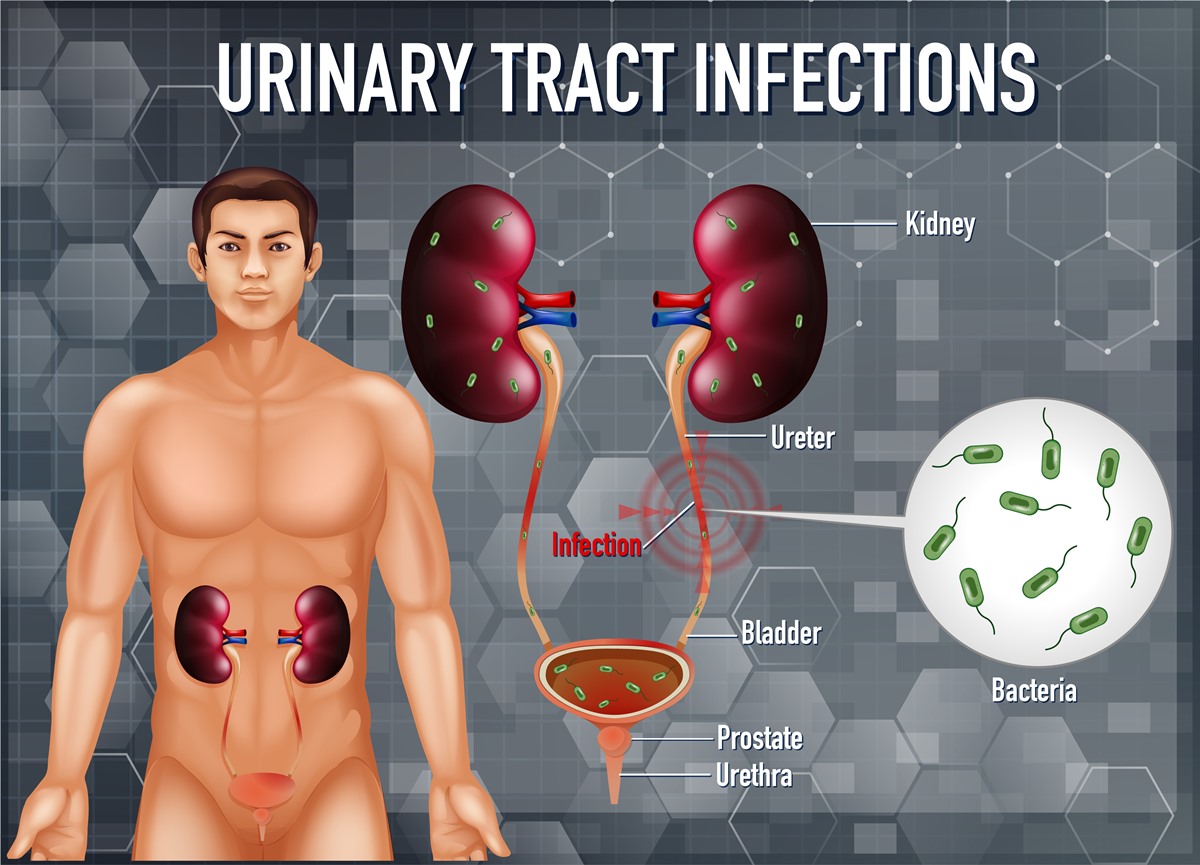 Urinary Tract Infections can be painful and uncomfortable but with proper care and attention, they can be managed effectively at home. Always make sure to see a doctor if your symptoms persist or worsen. Take care of your body and it will take care of you.
If you are searching about Urinary Tract Infections: Symptoms and Complications you've visit to the right page. We have 7 Pictures about Urinary Tract Infections: Symptoms and Complications like Urinary Tract Infections (UTIs) – How You Can Manage it With Home, Urinary Tract Infections (UTIs) | Women's Health medical answers and also UTI's (Urinary Tract Infections) – Mind & Body Holistic Health Clinic. Here it is:
Urinary Tract Infections: Symptoms And Complications
www.verywellhealth.com
symptoms tract urinary uti urine kidney harnwegsinfektion infections verywell pain verywellhealth symptome cancer infezione bursitis urinarie vie complications failure einer
Get Smart About Antibiotics | Urinary Tract Infection | CDC
www.cdc.gov
infection urinary tract cdc uti bacteria infections bladder urethra antibiotics cause happen rectum skin kidney pyelonephritis
10 Home Remedies For Urinary Tract Infection – 10 Home Remedies
www.10homeremedies.com
urinary tract infections spinal bladder urine urethra
Urinary Tract Infections (UTIs) | Women's Health Medical Answers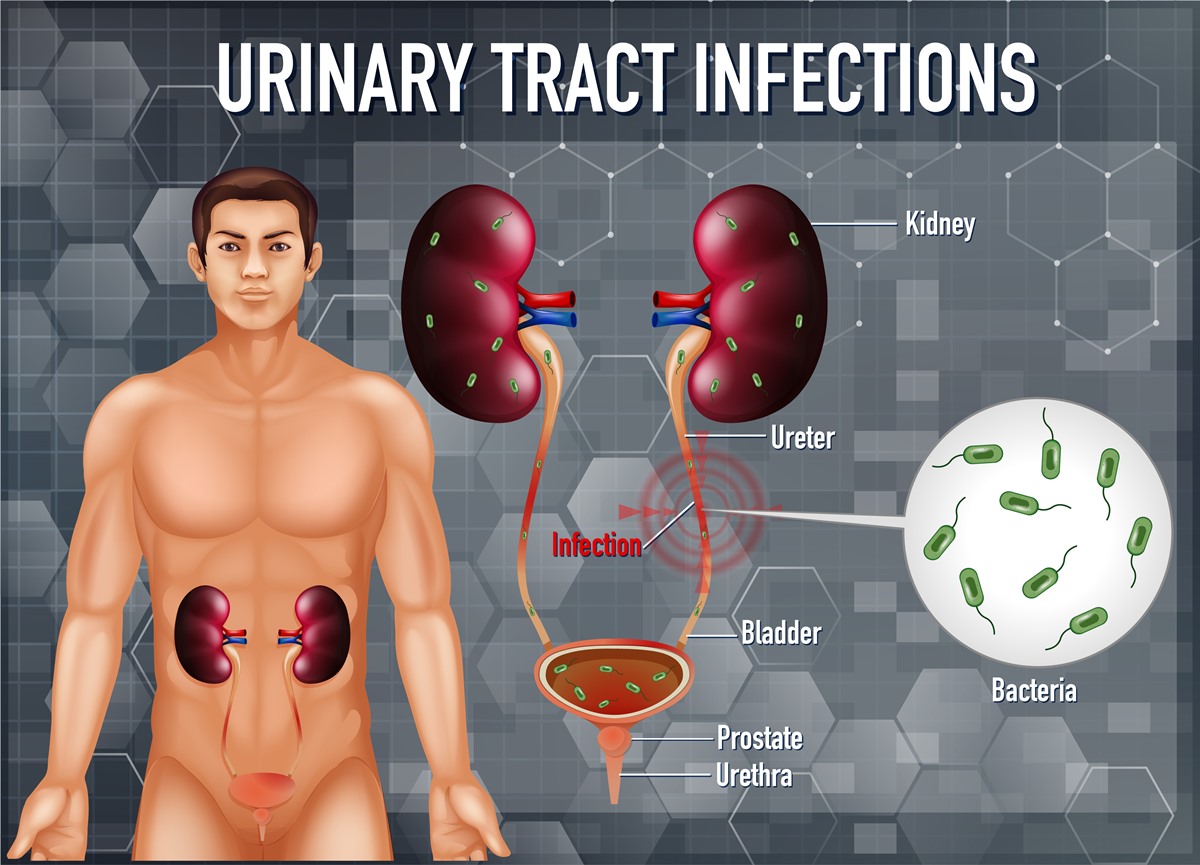 www.steadyhealth.com
UTI's (Urinary Tract Infections) – Mind & Body Holistic Health Clinic
www.mindbodyheal.co.uk
urinary tract infections uti infection affecting cystitis problems utis
Urinary Tract Infection (UTIS): Definition, Causes, Factors
nursingexercise.com
Urinary Tract Infections (UTIs) – How You Can Manage It With Home
www.lybrate.com
tract urinary infections lybrate infection natural
Tract urinary infections lybrate infection natural. 10 home remedies for urinary tract infection. Get smart about antibiotics